TKO Partners
We continually search for and evaluate good products and good companies. Rarely do we find them together. Our commitment to providing customers with quality services and products depends on our ability to find and work with great partners.
We have established our own benchmark testing laboratories (Olympia Lab) to evaluate and analyze new products before they meet your network. Some companies come to us to help them develop their product, others avoid us. Either way, you benefit because only the best products and services leave our labs ready for real applications in your network. TKO's Olympia Lab is the final proving ground before our seal of approval goes on a communications product or service. If it works in our lab, and it works reliably, you can be sure it is ready for use.

TKO understands finding and keeping good vendors with quality products and services is incredibly hard to do. Few companies and even fewer products stand the tests of trial or time.

The best thing about our partnerships and our laboratories is that most of our customers don't even notice them. Our commitment is to make networks work in the lab first and in the field forever. We are proud to acknowledge our business partners as key members of our Mission Critical support team. Each company listed below has had their products or services run through a battery of applications testing at our Olympia Lab facilities and they have proven to be enterprise-ready.
VideoBookcase
---

VideoBookcase.com is a portal for your business to explore video communications.
With VideoBookcase.com you can easily store, view, and share videos in a digital repository that is readily accessible on computers, tablets, and smartphones.
Cisco/Tandberg
---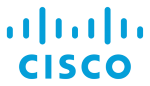 Quality video conferencing systems from Tandberg® are found in most Mission Critical video communications networks. Tandberg offers a common user interface among all video systems and a simplified API for integration of touch panels. Additionally, Tandberg smartly includes interfaces for multiple networks, additional cameras and microphones for easy integration into most video networks. Tandberg is a technology leader. Their products (550, 880, 1000, 7000 and more) have proven reliable - even enduring harsh environmental conditions. TKO recommends Tandberg products for most Mission Critical video networks.
Polycom
---

Accord, PictureTel Corp
Polycom® offers the broadest array of video conferencing equipment in the market. This TKO partner offers the strength of three product lines (Polycom, Accord® and PictureTel®). All of these products are nicely combined into one large and fully featured suite of products.
The broad product mix offered by Polycom includes low cost video conferencing endpoints, mid-range systems, outstanding telco-grade multi-point bridging systems and even a rack mount "integrator" codecs. TKO recommends Polycom products for networks with high numbers of video systems (over 100). They are especially appropriate in small to medium sized conference rooms where economical video capability and convenience are needed.
LifeSize
---

LifeSize delivers superior quality, high definition video communications over your IP network. LifeSize offers a variety of products which deliver the best quality at all bandwidths and new generation architecture built with universal interoperability. Each system is built to be user friendly, reliable, and to create a truly interactive audio and visual experience.
Sony
---

PCS-1, PCS-11, TL50 and G70
Sony has built its reputation on "user friendly" electronics. With the entrance into the video conferencing market, Sony has further enhanced that reputation.
Sony has developed an array of quality equipment and optional accessories for the fast growing video conferencing market. The "user friendly" Sony PCS-1, PCS-11, TL50 and G70 systems has further enhanced your next video conference meeting to be more affordable, easy and effective. The futuristic designs of the systems with the latest vido conferencing technolgy has made Sony a perfect match for businesses that need easy-to-use video communications.
About TKO
TKO Video Communications provides audio conferencing, video conferencing equipment, software, outsourcing and event management including both video and audio streaming as well as satellite broadcasting. In addition, we offer video conferencing and telecommunications training.