Video Conferencing System - Uptime
There are four primary factors that influence the uptime and usability of a video conferencing system. The four primary factors are: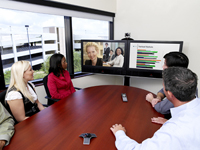 You may also be interested in learning more about:
Testing for Manufacturers and Clients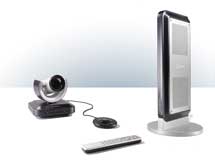 In addition to video conferencing equipment and service plans, TKO also provides benchmark testing for products under development or those that exhibit chronic problems. TKO maintains facilities to identify factors that improve performance of communications equipment.
We have experience "drilling down" and solving complex problems. Our technicians test assorted conferencing equipment and software revisions to ensure stability and repeatable operation. Our facilities offer private and public network routing, test equipment, rack space and 24-hour access. Contact TKO to learn how our testing facilities can benefit your organization or product development.
About TKO
TKO Video Communications is an industry leader in providing reliable, high-quality video communications solutions for business, government, education and global enterprises. Services include video conferencing, video and audio streaming, satellite broadcasting and event management. Founded in 1995, TKO is based in San Jose, California, with offices in New York City, Washington, D.C., San Diego, Singapore and Ireland.