Urgent Technical Services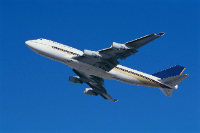 When video or collaboration is critical, so are the systems and personnel that make them work...TKO can provide immediate assistance.
Video systems that function well are a real asset to an organization. Video systems that fail can be a disaster. If you face failure due to an employee departure, system malfunction or complexity that your staff cannot resolve with your video communications systems, we can help.
We can dispatch engineers, technicians and even rental equipment to your organization quickly to get you back on track, or even better - to protect you from failure.
Service within hours:
Urgent Service - immediate support is available to you using TKO's systems. Often the most troublesome network issues involve infrastructure equipment including multipoint conferencing units (MCU's), video gateways, and firewall traversal systems. We maintain online video systems and a service team to immediately assist you. Contact us for immediate consultation with our technical staff.
Urgent Dispatch - Onsite at your location. Our staff can dispatch to your worldwide locations on short notice. When your staff is overwhelmed or understaffed we can help - even when the need arises unexpectedly.
TKO's technical experts can:
Manage video conferencing systems and conference room equipment
Troubleshoot equipment failures, urgent problems and networking issues
Provide special event technical support and rental equipment at multiple locations
Repair your current video conferencing systems and related infrastructure equipment
Provide rental Cisco, Polycom, LifeSize, and Sony equipment as well as other communications systems
About TKO
TKO Video Communications provides technical staffing, rental equipment, training, and event support for video networks. We provide short-term urgent technical support and continuing onsite full and part time professional services. TKO's technical experts make video and collaboration networks run smoothly and are available to help your organization immediately.