Sony G70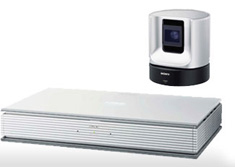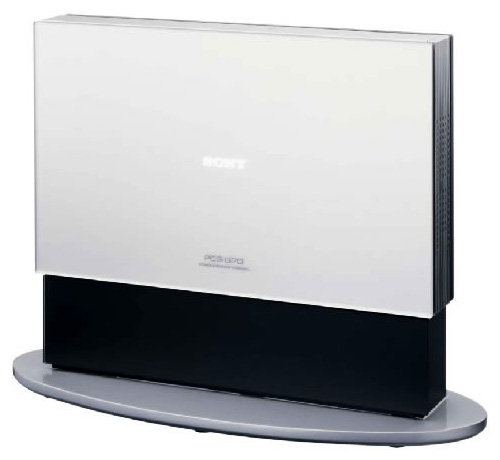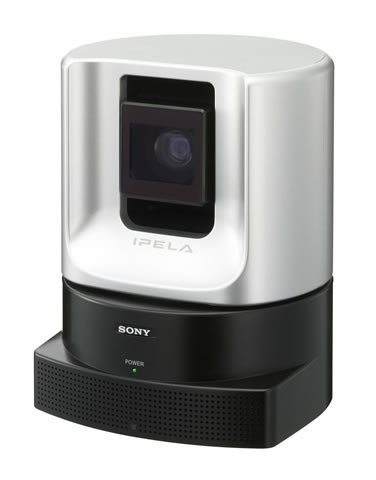 Whether your video conferencing needs are in the boardroom, auditorium, distance learning or telemedicine, the Sony PCS-G70 Codec can be your answer. The G70 system offers multipoint video conferencing calls with high quality imaging and sound. The capture and display features of the G70 are designed to complement large conference rooms or boardroom presentations.
TKO and Sony PCS-G70
With the PCS-G70, extensive flexibility and large scale applications, an organization can have the highest performance and quality of a successful global video conference. Whether you're a nonprofit organization in medical research or large corporation with offices and clients worldwide the G70 can be your source for high quality and versatile video communications. Contact TKO at 1(800) 216-3476 for more information and assistance in purchasing your next Sony video conferencing product. With offices wordwide TKO is your answer to video communications.
Equipment Features and Capabilities
The G70 has a wide range of standard and optional features available. Some of the many features listed below include;
High Quality Multipoint Video Conferencing:
With support of the ITU-T industry standard H.264 television like picture quality can be achieved in point-to-point and multipoint video conferencing calls. The picture quality is enhanced through interlaced video coding, which enables 60 fields per second rather than 30 frames per second, resulting in sharper images and smoother, more life-like movement.
Unique Design:
The PCS-G70 stylish design can fit comfortably into the most sophisticated and aesthetic looking conference rooms. The codec unit is designed to be placed vertically or flat on its side. Therefore it can be smartly placed in any space with the codec stand or normal rack.
Capture and Display Options:
The PCS-G70 offers a more scalable and customized video conference experience. Tailored for large conference rooms' use, the new system can accommodate output to five separate monitors; enabling full-screen viewing of up to five far-side call participants. For smaller rooms, the participants can still be viewed on one screen in split-screen format. In addition, each participant can be labeled on-screen.
Data Collaboration Capabilities:
The PCS-1 system can also be compatible with the PCS-G70. The plug in data solutions box (PCS DSB1) makes it easy to share any kind of PC files, while hand-written data can be transmitted and displayed real-time via a dedicated interface for Virtual Ink Mimio Xi electronic whiteboard.
Enhanced QoS:
The PCS-G70 supports the FEC (Forward Error Correction) to enhance the QoS function in addition to the ARC (Adaptive Rate Control) and Real-time ARQ (Auto Repeat request). The G70 will utilize the above three methods simultaneously in an optimum ratio and maintain a very stable connection.
You may also be interested in learning more about:
For more information about the G70 Codec features and performance please visit the Specifications or Optional Accessories web page.
TKO Video Communications
TKO also provides global satellite broadcasting, video and audio streaming and audio conferencing. In addition, we offer hands-on telecommunications and video conference training.