Cisco/Tandberg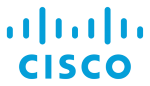 Cisco/Tandberg video conferencing equipment is known for excellent quality and reliable engineering. They are industry leaders with TMS management tools, infrastructure equipment including the MSE 8000 series, and high quality codecs.
TKO's relationship dates back to Tandberg and Codian video conferencing products. Contact us for sales, support, service, installation, and maintenance of all current and former Cisco/Tandberg products.
You may also be interested in learning more about:
FAQ
How do I connect my legacy equipment to my network for secure video teleconferencing?

a. Update current firmware.
b. Connect comm line to firewall LAN.
c. Make sure data is going through secure port.

What is the best quality video conferencing technique?

a. End to end video conferencing control.
a. What is "end to end control"
i. Ownership of all equipment from broadcast to end users.
b. End to end video conferencing control.
Equipment
Cisco C90
This 2RU codec is designed for use in large venues including auditoriums, stadiums, studios and command centers. The C90 includes the ability to integrate a wide variety of audio and video signals all with the ease of use of the Cisco menu structure.
Cisco C60
A codec designed for boardrooms and large conference rooms. The C60 is designed for use in rooms that are equipped with multiple displays, sound systems and presentation tools. The C60, like the C90, enables integration with a wide variety of 3rd party audio visual tools commonly required in executive and large meeting rooms.
Cisco C40
HD capability to delivered with economy and capability in mind. The economical Cisco TelePresence C40 codec provides HD interactive video conferencing and an ability to integrate into the projection and audio systems of most conference rooms. This codec is well suited for small and medium sized conference rooms that need the advanced capabilities of a fully featured video codec at a modest price.
Cisco C20
The Quick Set C20 HD video conferencing system provides the most commonly requested features of the larger, more capable video conferencing systems in a low cost, quickly installable package. The C20 Quick Set is even sold in "packs" to both reduce cost and allow organizations to procure and install them quickly. This is an ideal solution for widespread use in remote offices and small conference rooms.
Cisco EX90
Cisco developed the EX90 with team leaders and managers in mind. this all-in-one system is capable of connecting point-to-point or multipoint conferences. The large 24" LCD screen provides an excellent viewing area and the elegantly designed touch pad allows for easy system management.
Cisco EX60
This smaller version of the EX90 provides TelePresence-grade video conferencing using a smaller desktop footprint and a 21.5" LCD screen. This system is ideal for connecting to other systems in point-to-point mode or as a participant in a multipoint conference.
MXP Series 6000
This TelePresence codec is a robust integrator that provides excellent capabilities to connect to AV systems in boardrooms and large conference rooms. Additionally this codec features multiple network capacity. Connections can be made on this single system that otherwise would require an entire network architecture of bridges, gateways, and gatekeepers.
Edge Series 75/85/95
The Edge 75/85/95 is a series of increasingly capable TelePresence video systems. The feature sets move from basic in the Edge 75 to advanced in the Edge 95.

Maintenance/Service Plans
TKO offers same day URGENT SERVICE for video conferencing networks in selected U.S. metro areas and next day service in most worldwide locations. We offer MISSION CRITICAL support for your video network. Contact us at 1.800.216.3476 for help or visit TKO's Service Plans to view all your choices for service.

Training Programs
TKO's Technical Team has been providing equipment and network management training for over ten years. Visit our video conferencing Training section for more information.
About TKO
TKO Video Communications also provides satellite broadcasting, audio conferencing, event management, streaming video and audio, and training in telecommunications and video conferencing.