Tandberg EDGE 75/85/95 MXP Series - Specifications
Tandberg's Edge MXP series combines the latest, High Definition technology with the ease of installation and use that has made Tandberg an industry leader in the video conferencing market. The Edge MXP series supports H.239 and DuoVideo presentations so that you can effectively communicate your message over distances while in the comfort of your local meeting room. CD quality audio makes it possible to understand all participants clearly and easily while ISDN compatibility makes the system compatible with legacy endpoints. With a PC card, you can connect to your local wireless LAN. Tandberg's Edge 75/85/95 MXP is a solid choice for today's discriminating HD video conferencing users.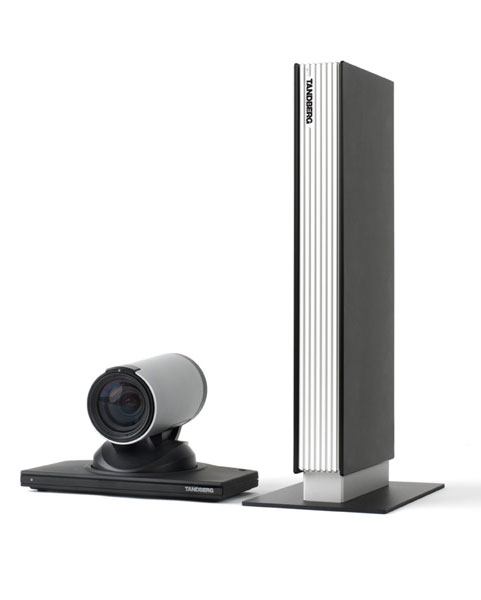 What's in the Box
Wireless remote control, TANDBERG PrecisionHD Camera, microphone and cables
Bandwidth
95 MXP: H.320 - 512 kbps, H.323/SIP - 2 Mbps
85 MXP: H.320 - 384 kbps, H.323/SIP - 1.1 Mbps
75 MXP: H.320 - 128 kbps, H.323/SIP - 768 kbps
Video Standards
H.261, H.263, H.263+, H.263++, H.264
Firewall Traversal
TANDBERG Expressway Technology
Auto NAT
H.460.18, H.460.19 Firewall Traversal
Video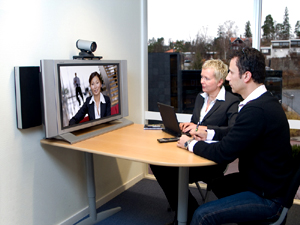 Native 16:9 Widescreen
Advanced Screen Layouts
Picture in Picture (PIP)
Picture outside Picture & Large POP
Side by Side
PC Zoom
Intelligent Video Management
Simultaneous videoconference & local PC mode
Local Auto Layout
Video Inputs – 5 Total
1 x 9 PinDSUB: Main PrecisionHD Camera
1 x DVI: PC
1 x MiniDin, S-video: auxiliar y/document camera
1 x RCA/Phono, composite: VCR
1 x RCA/Phono, composite: document camera/aux
Video Input Resolutions
800 x 600 (@ 60, 72, 75, 85 Hz), 1024 x 768 (@ 60, 70, 75 Hz),
1280 x 720 (HD720P) (@ 50, 60 Hz), 1280 x 1024 @ 60 Hz
Video Outputs – 4 Total
1 x MiniDin, S-video: main monitor
1 x RCA/Phono, composite: main monitor or VCR
1 x RCA/Phono, composite: dual monitor or VCR
1xDVI-1/XGA: main or second monitor
XGA Output
800 x 600 @ 75 Hz, 1024 x 768 @ 60 Hz, 1280 x 768
(WXGA) @ 60 Hz, 1280 x 720 (HD720p) @ 60 Hz
VESA Monitor Power Management
Video Formats
NTSC, PAL, VGA, SVGA, XGA, W-XGA, SXGA, High Definition 720p
Audio Standards
G.711, G.722, G.722.1, G.728, 64 bit & 128 bit MPEG4, AAC-LD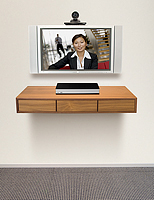 Audio
CD-Quality 20KHz Mono and Stereo
Telephone add-on via MultiSite
Two separate acoustic echo cancellers
Audio mixer
Automatic Gain Control (AGC)
Automatic Noise Reduction
Audio level meters
Active lip synchronization
Audio Inputs (4 Total)
2 x microphone, 24V phantom powered, XLR connector
1 x RCA/Phono, Line Level: auxiliar y (or VCR Stereo L)
1 x RCA/Phono, Line Level: VCR/DVD (Stereo R)
Audio Outputs (2 Total)
1 x RCA/Phono, S/PDIF (mono/stereo) or Analog
Line Level: main audio or Analog Stereo L
1 x RCA/Phono, Line Level: VCR or Analog Stereo R
Dual Stream
DuoVideo & H.239 dual stream
Available on H.323 & H.320
Available in MultiSite from any site (95 & 85 MXP)
Network
Auto H.320/H.323 dialing
SIP Support
Automatic Downspeeding
Programmable network profiles
Intelligent Call Management
Maximum call length timer
Automatic SPID and line number configuration
Multipoint (95 & 85 MXP)
H.323/H.320/SIP/Telephony/VoIP in the same meeting
Voice Switched Continuous Presence
H.264
ISDN & IP Downspeeding
MultiSite (H.243) Cascading on H.320 & H.323/li>
Chair control for host system
Conference rates up to 2.3 Mbps with optional bandwidth
1.5 Mbps is standard conference rate
Up to 4 video and 3 audio sites
4 sites @ 768 kbps (+telephone calls)
Mix ISDN-BRI and IP up to maximum conference rate
Encryption
H.320 and H.323 point-to-point and multipoint calls
Standards-based: H.233, H.234, H.235 v2&v3, DES and AES
NIST-validated AES
NIST-validated DES
IP Network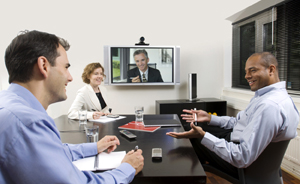 IEEE 802.1x/EAP Network Authentication
H.235 Gatekeeper Authentication
DNS lookup for ser vice configuration
Differentiated Services (DiffServ)
Resource Reservation Protocol (RSVP)
IP adaptive bandwidth management (including flow control)
Auto gatekeeper discovery
Intelligent Packet Loss Recovery (IPLR)
H.245 DTMF tones in H.323
Cisco CallManager integration using ECS
IPv6 support
Security
HTTPS and SSH
IP Administration Password
Menu Administration Password
Dialing Access code
Streaming password
H.243 MCU Password
VNC password
SNMP security alerts
Disable IP services
Network Interfaces
4 x ISDN BRI (RJ-45), S-inter face
1 x LAN/Ethernet (RJ-45) 10/100 Mbit (LAN/DSL/cable modem)
1 x PC card slot (PCMCIA) for wireless LAN
1 x USB for future usage
Wireless LAN
Compliant with IEEE 802.11b, up to 11Mbit
Support for 64/128 bit encryption (WEP)
Infrastructure or ad-hoc mode
You may also be interested in learning more about:
Ethernet, Intranet, and Internet Connectivity
TCP/IP, DHCP, ARP, FTP, Telnet, HTTP, HTTPS, SOAP and XML, MD-5
Challenge
SNMP Enterprise Management
Internal web server
Internal streaming server
PrecisionHD Camera
7x zoom Pan-Tilt-Zoom Camera
Wide angle field of view
1280 x 720 pixels progressive @ 30fps
Presentations
Natural Presenter Package including:
PC Presenter (DVI-I, SXGA In)
Apple QuickTime®, RealPlayer® v8 etc.
Management
Support for the Tandberg Management Suite (TMS)
Total management via embedded web server
SNMP, Telnet, SSH, FTP and SOAP
Remote software upload
Directory Services
Local Contacts Directory
LDAP and H.350
Corporate directory (through TMS)
400 number global directory
200 number local directory
16 dedicated MultiSite entries
16 Selectable Menu Languages
Arabic, Simplified Chinese, Traditional Chinese, English, French,
German, Italian, Japanese, Korean, Norwegian, Portuguese, Russian,
Spanish, Suomi, Swedish and Thai
Chinese, Korean and Japanese Input Method Editor
Import Custom Language through TMS
Dimensions
Height: 16.9"/42.9cm
Width (including footstand): 5.7"/14.5cm
Depth (including footstand): 9.0"/22.8cm
Weight: 7.7 lbs/3.5 kg
TKO Video Communications
TKO is a premier provider of video conferencing equipment, consultation and network management services. We also provide technical training for end users and network administrators in order to optimize your video conferencing experience.